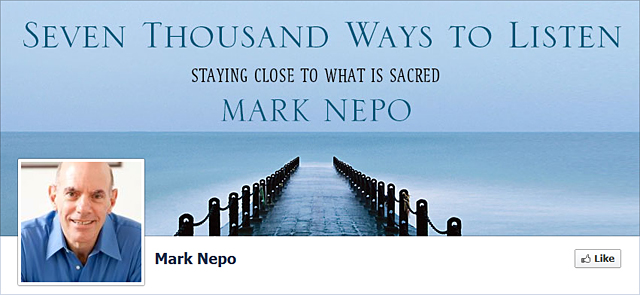 WINNER OF THE 2012 BOOKS FOR A BETTER LIFE AWARD, FOR SPIRITUALITY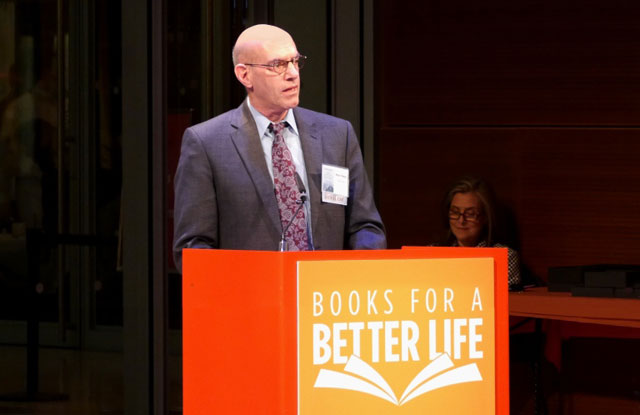 National Multiple Sclerosis Announcement
Praise for Seven Thousand Ways to Listen
A consummate master of telling stories and parables about people's hopes, dreams, yearnings, fears, sorrows and triumphs… Nepo has written a masterwork on the spiritual practice of listening which plays such a predominant role in our private and public lives.
— Frederic and Mary Ann Brussat, Spirituality & Practice (full review)
This masterpiece on listening comes at a vital time when divisions in American run rampant around politics, race, and religion.
— Debra Moffitt, BeliefNet, author of Awake in the World (full review)
---
Mark discusses his new book, Seven Thousand Ways to Listen
Beginning March 19, 2013, Mark will be offering a nine month online course through Sounds True called A Pilgrimage of the Heart: Discovering Your Authentic Voice and Inner Courage, nine Tuesday evenings, 8-9:30PM EST.
Watch Mark describe the Online Course
---
Loading the player ...
---
Mark Nepo's The Book of Awakening is one of
Oprah's Ultimate Favorite Things! (web link)
The Book of Awakening by Mark Nepo is a year's supply of inspirational stories and beautifully written essays that the reader can reflect on in daily doses. "Mark Nepo is a poet," Oprah says. "He's an author and a philosopher and has been through two different cancers. So when he writes, he writes purely from the heart."
Oprah was given The Book of Awakening as a birthday gift and says she does one lesson from the book every morning. "If we all do it together, we can begin to open our hearts, change the world and begin to have the life you want by being present to the life you have now," Oprah says.
---
Loading the player ...
---
Listen to Mark Nepo in conversation with Oprah on her Soul Series radio program.
---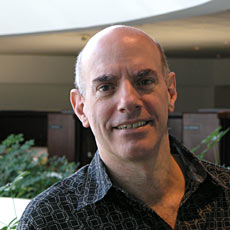 For years, I've been trying to explore and understand: How can we, being forgetfully human, remember we are of one human family? How can we stay awake and authentic when our wounds make us numb and hidden? How can we minimize what stands between us and our experience of life? How can we make a practice of wearing down what thickens around our mind and heart? How can this practice of staying authentic serve and draw strength from the Universal Whole while we are ever immersed and entangled in the moment of our lives?
As a cancer survivor, I have found myself like Lazarus, awake again, in the same earthly place but different. Everything has changed and nothing has changed. This wakefulness has led me to be a student of that vibrant edge where our inner life meets the world. Being a poet and philosopher, I find myself there with a particular set of tools to search with.
But we all live on this shore between the depths of being and the dangers of experience. My work has become a journal of the challenges and gifts of being a spirit in the world. And now, after dying and coming back, it's really not about my books, but about the voice beneath my name keeping the song going. These books and the voices that inhabit them remain teachers and intimates. They've helped to uncover sketchy maps into the quandaries of being alive. When struggling through my illness, I was bereft at how many of the books I owned were useless. Ever since, I have been committed to finding and creating books that can help us live. It is my devout hope that the work you find here can be of use, can help.